Home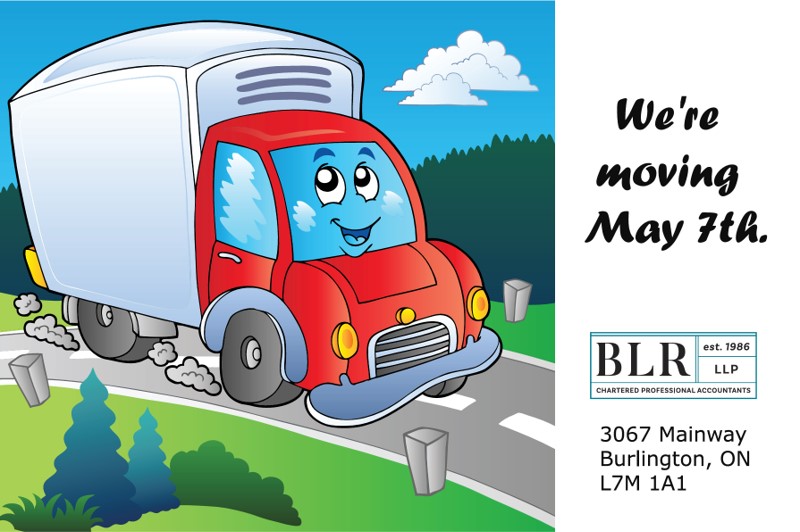 BLR, LLP Burlington Office has MOVED!!!
Our new address is 3067 Mainway, Burlington ON L7M 1A1
(Guelph Line and Mainway)
COVID-19 Update
We are here to help you!
We hope all of you have been able to stay safe and healthy during this chaotic and wild year. Although we are operating a little differently than normal, we are still fully prepared to help you with your accounting, tax, and advisory needs.
Here's how:
Burlington Location:
Our doors are open for clients to pick up and drop off your tax documents. Please remember your face coverings when entering the office! There is a table at the front door where you will stand and wait for our talented administration team to assist you!!
In person meetings
For those interested in meeting face to face with our partners, please call our office 905-333-5066 to schedule a time. Our policy is we are only meeting in person with double vaccinated individuals, for the protection of our staff and our families. Alternatively, we can meet via ZOOM or chat over the phone.
Waterdown Location:
Our doors remain closed at this time. We have a slot on the front door where you may insert your documents. The office number is on the door (905-689-2052) if assistance is required. Office hours are Monday to Friday, 9am – 5pm.
At this time, there are NO in person meetings. The Partners in Waterdown are available via phone or video meetings.
We thank you for your understanding in how we have modified our operations as we continue to navigate the unknown. May you continue to stay healthy, safe and above all, happy. Best wishes for the fall and winter seasons!
Sincerely,

BLR, LLP
Please also click here for a summary of changes that the pandemic has caused to tax deadlines.
Back to your regularly scheduled welcome paragraph:
Welcome to BLR, LLP Chartered Professional Accountants. We want you to enjoy where your financial journey can take you, working with us along the way. We deliver the highest quality results, while building an organization with our clients' satisfaction at the centre of everything we do. We're a different kind of accounting firm because we believe numbers can be personal.
script>
 These checklists can help you organize your information when we are  preparing your personal tax return: